Lantern lights
Lantern light - is raised part of the roof, including glass roof for passing natural light into the placement, which is limited only by internal walls. Lantern light construction consists from glass dome (translucent part) and base (connecting dome and roof).
There are various architectural forms of lantern lights: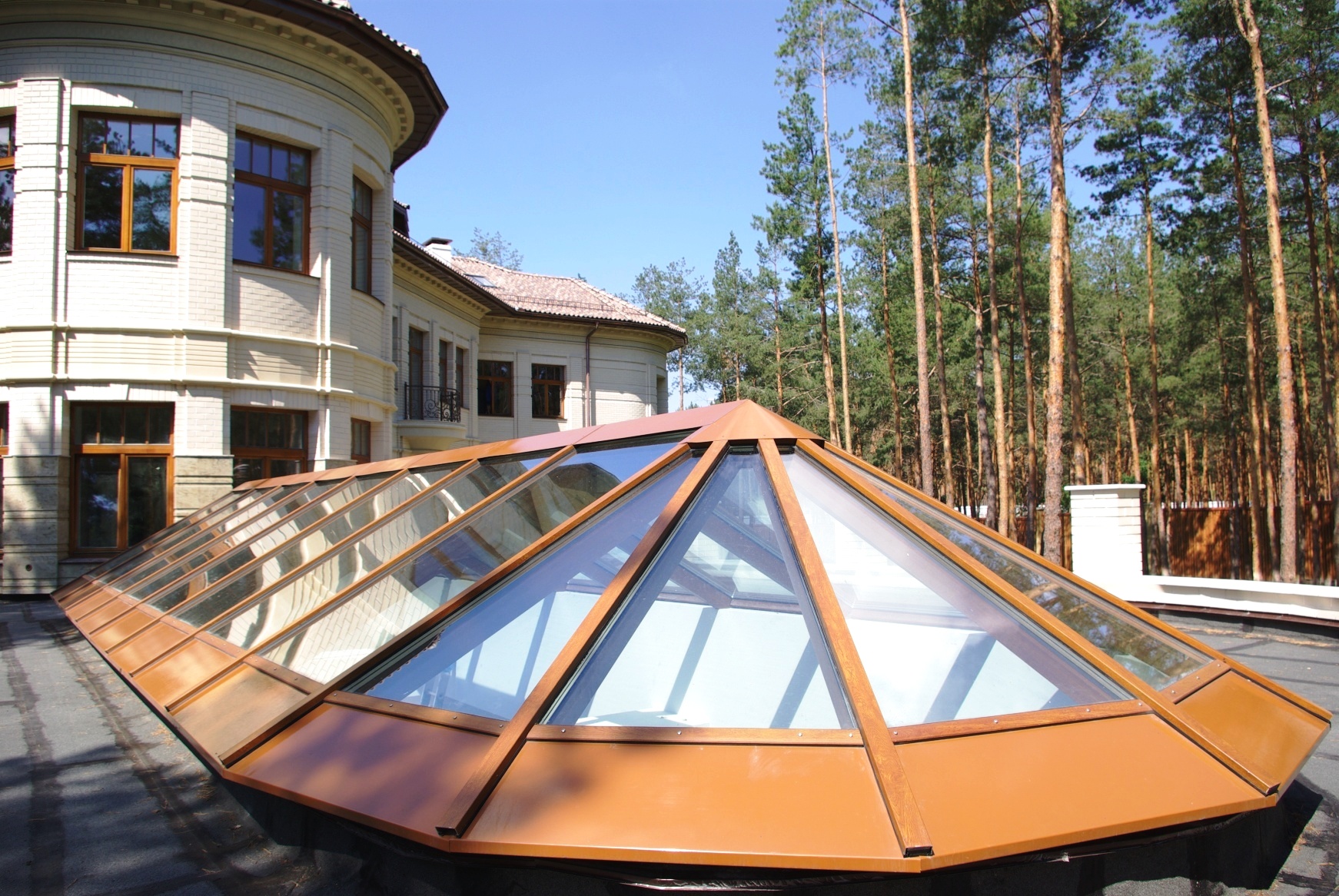 Lantern lights provide a higher illumination intensity, than a window of the same size, located in a vertical wall (they transmit 40-50% more light than conventional end windows).

Lantern lights from aluminum provide the maximum possible natural illumination inside the room, minimize heat losses from the room and completely eliminate the formation of condensate on the internal glass, and reduce hitting of hard utraviolet radiation into the room.

"Tehno Stroy" company carries out a full range of works on the design, manufacture and installation of all types of aluminum lantern lights. Construction warranty for 5 years.