Sliding doors from aluminium
Aluminium sliding doors - ideal solution for balconies, terrace entances, winter gardens and pools glazing.
With aluminium sliding doors the boundary between indoors and outdoors fades and you will in fact bring the outside in. The light incidence and additional sense of space will surprise you.

With aluminium sliding doors you literally will open up a host of unprecedented possibilities. What do you think of a maximum measurement of 3 metres high and 6 metres wide? And you can choose the colour of the aluminium profile: for inside as well as for outside.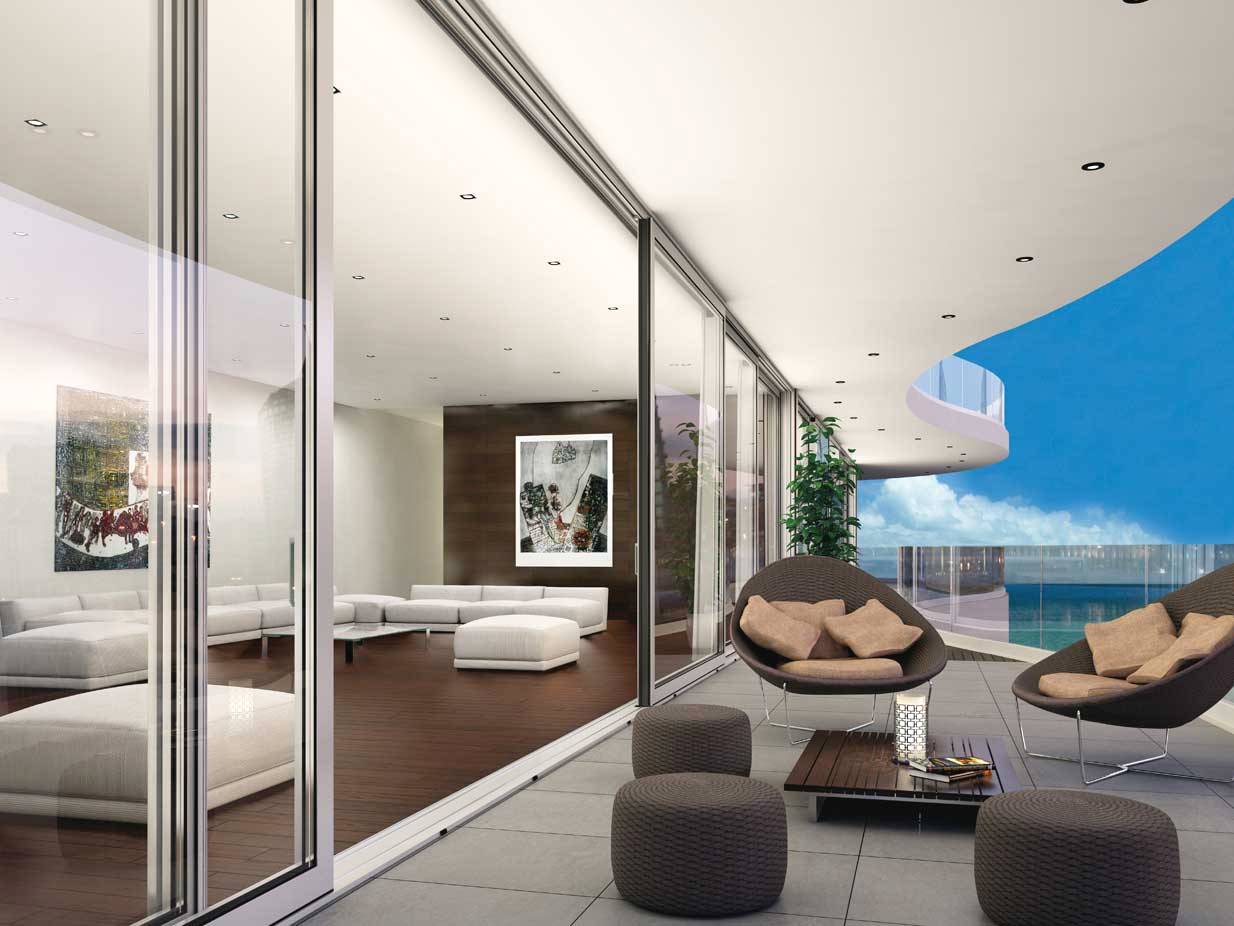 Sliding or lift and slide aluminium doors

In both cases the aluminium casement door profile glides over a track on stainless steel castors. But in lifting systems the sliding doors are lifted before sliding on the SS track. In its closed position the lifting system is locked, which represents an additional plus point for aluminium sliding doors with respect to insulation and theft prevention. Obviously both systems are fully windproof, water- and airtight.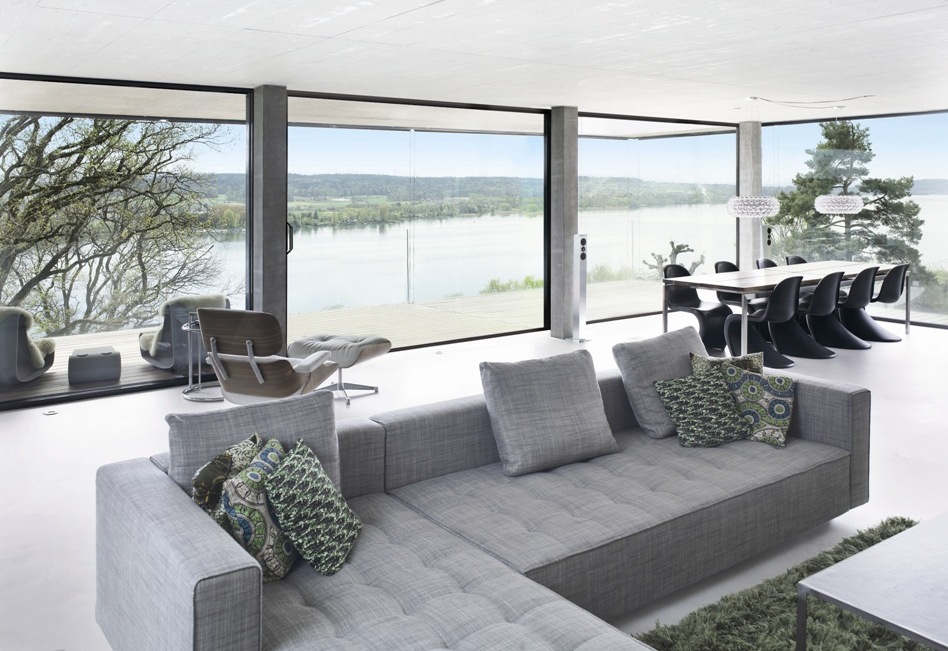 Single or double track

Single tracks combine a fixed and moving section while both casement windows slide in double track systems, creating 100% flexibility and space saving. In both cases you can choose from various styles, insulation levels and colours.
The advantages of aluminium sliding doors:

- Extensive design and colour offer;
- Large glass surfaces possible;
- Easy operation;
- Maintenance-friendly;
- High insulation capacity.
Folding systems
With folding systems You will get maximum transparency, flexibility and high demands regarding insulation.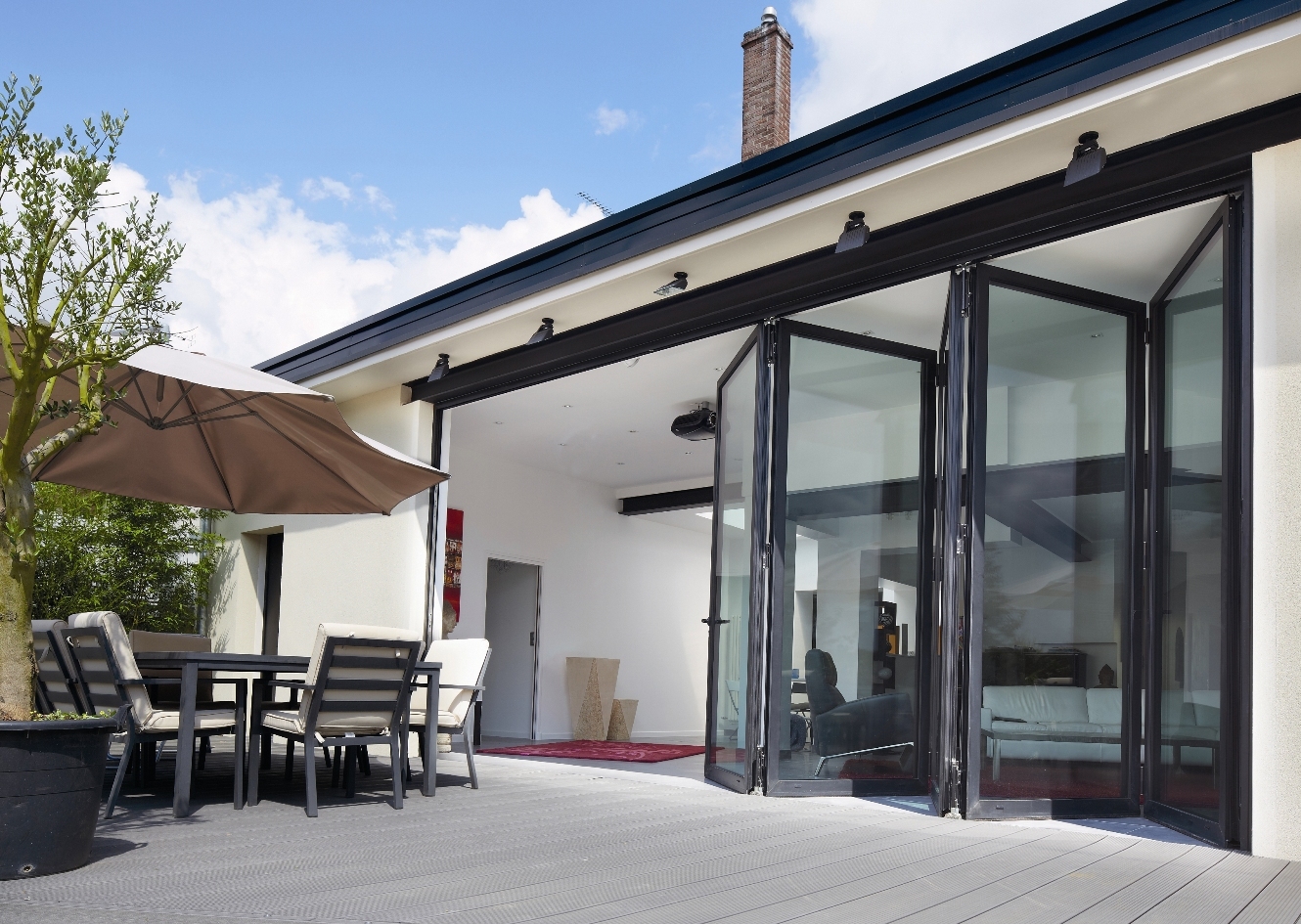 Exclusively in UKRAINE!!!
Full glass sliding system Reynaers "GP 51"
Reynaers GP 51 is an innovative full glass sliding system. It consists of individually sliding glass panels without vertical frames. The system provides a convenient and modular solution for glazing balconies and terraces or partitioning internal office spaces.
GP 51 has been designed to meet the requirements of modern, lightweight and transparent architecture. Easy and fast to assemble and to install, the system is unique due to its flat bottom rail solution and the absence of a threshold allowing easy access to the terrace.
Reynaers GP 51 is the ideal solution for enjoying the surrounding environment all year long.
Tehno Stroy company - is the one of two companies in Ukraine, where You can buy this system!
We have "Reynaers Aluminium" certificate on this system which You can see in "Certificates and licenses" section.