Office partitions
Office partitions are used for the dividing of the office appartments of higher areas to the working zones, cabinets and rooms.
Office partitions design and materials largely create interior of the modern office.

The partitions location determines the comfort of co-operation of the employees and effectiveness of office space usage.

From constructive decision of the location of office partitions depend their durability and stability, and also such functional office qualities like sound isolation of the appartments, possibility of natural ventilation, maintainance of natural illumination.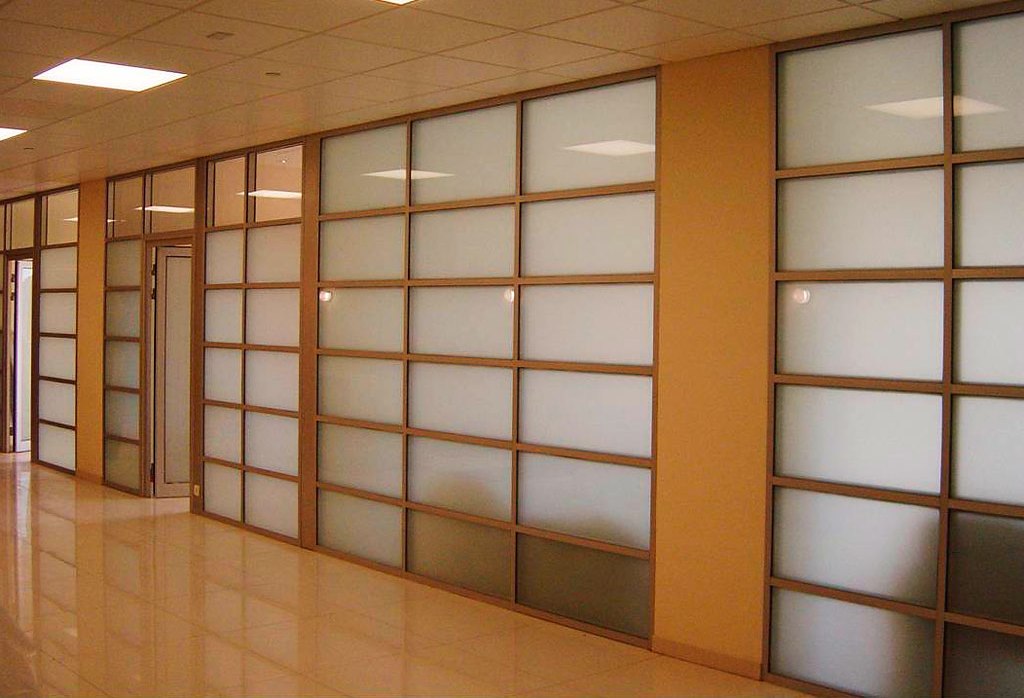 Office partitions from aluminium
are
divided into several types: stationary and mobile partitions. Stationary office partitions are mounted on-ceiling and can have glass-clear or muffled filling. Those partitions allow to achive a high level of insulation and they divide the rooms into various work areas. Mobile partitions (open lower partititons) visually zone the rooms, but it's integrity remains. For sound insulation improvement of the mobile partitions sound-absorbing materials are used.
Partitions "Garmonika"
Widely used in the conference-rooms, in meeting rooms, in showrooms, in trade zones, etc. These partitions have single glass filling or glass filling or muffled noise-proof filling. "Garmonika" allows You to have fully opened apertures .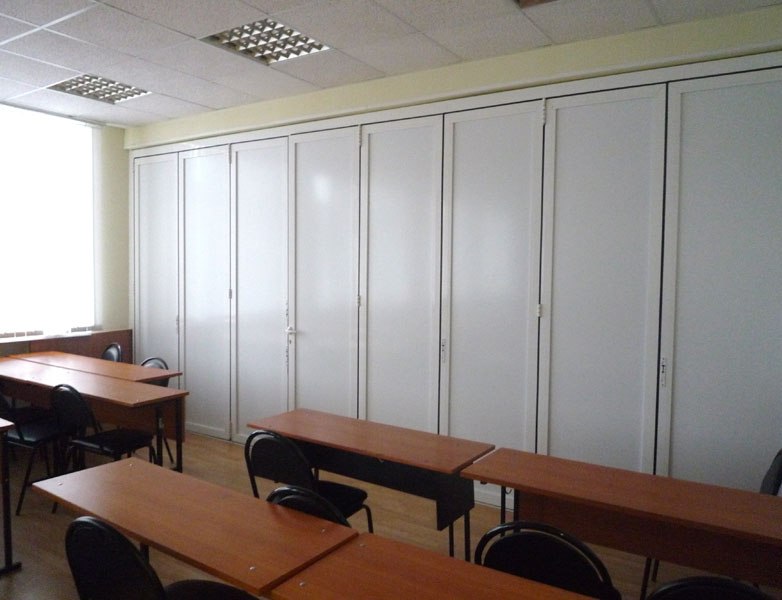 Sliding partitions
Sliding partitions are used in meeting rooms, in living rooms, in private cottages, in the halls, as a terrace, on balconies, in trade zones. Sliding partitions have a wide range of colours and options.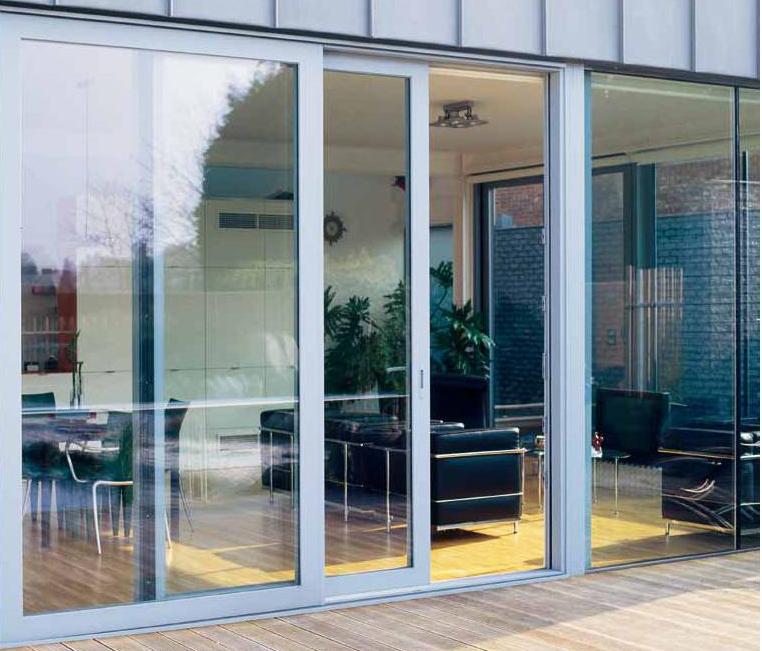 Office partitions help to solve the questions of zoning and multipurpose use of working space, don't require alterations of premises or implementation of repair works, are easily mounted are dismounted. Besides, partitions have perfect esthetic look and can be mounted in any, even the most modern office interior.
With a large selection of office partitions systems it is possible to implement a planning tasks of any complexity and configuration.
"Tehno Stroy" company provides a full range of manufacturing, installation of office partitions. We provide 5 year warranty for aluminium partitions.